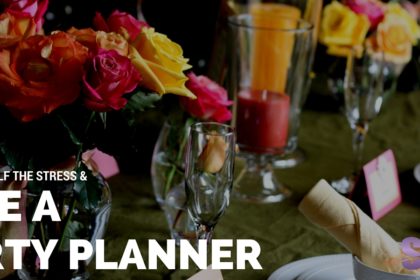 When you are trying to throw the best party possible, there is no need to increase your stress by trying to handle every aspect of the process on your own. There are a variety of benefits that a Fort Lauderdale party planner can provide, so be sure to read on and learn more.
Remaining With a Budget
One of the most stressful aspects to planning a party is remaining within your desired budget. With a party planner, you can have the party you've always dreamed of, while sticking to the planned budget. Experienced party planners know exactly what to expect and know how to help you save money, without any significant sacrifices being made. They keep track of the party's overall price, which allows you to focus on the myriad of other tasks that will keep you busy during the holidays.
Meticulous Focus On Details
It is easy to let yourself get bogged with every minor detail when planning a party, which can cause a great deal of tension. But a Fort Lauderdale party planner is very detail oriented and they can help you with every single aspect of your big get together, even ones that you had yet to consider on your own. They know the demands of your guests and are intimately familiar with the finer details of party planning.
Input Flexibility
You might be the type of person who wants to work alongside of your party planner or you could be more comfortable with the prospect of delegating duties. Hiring a party planner gives you the option of adjusting your level of input as you see fit. If you have other tasks to focus on during the party planning, you can trust your party planner to carry out your vision and bring it to life. Those who are more comfortable with a hands on arrangement still have that option available to them.
Troubleshooting Difficulties
Even the best parties do not go off without a hitch. Dealing with these inevitable bumps in the road can serve to increase your stress, especially when you are trying to put your shindig together without the help of a party planner. They are on hand to handle any issues that may arise and their presence ensures that your party will remain enjoyable for its duration.
Professional Advice
Ft. Lauderdale party planners know how to take all of your requests and demands, while letting you know which ones are feasible and which ones require some adjustment on your part. They can make the necessary tweaks, while still maintaining your original vision. Good party planners have the ability to listen closely to your wants and needs and provide their own input when it is most essential.