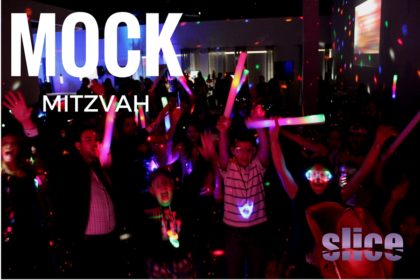 On Sunday January 10th, 2016; SLICE teamed up with Jammin' Express Entertainment to create a Mock Mitzvah.  This allowed people in the community that are in the planning stages of a Mitzvah to experience a Mitzvah at SLICE with the entertainment of Jammin' Express.
This was a full Mitzvah experience from games and tattoos to catering including dessert, as well as a DJ that had everyone dancing.  The State-of-the-Art sound and lighting system made it feel like a private club experience.
If you weren't able to make it, here is a video that recaps the event.
If you'd like more information about SLICE please call 954-557-7086 or fill out our form on the right.