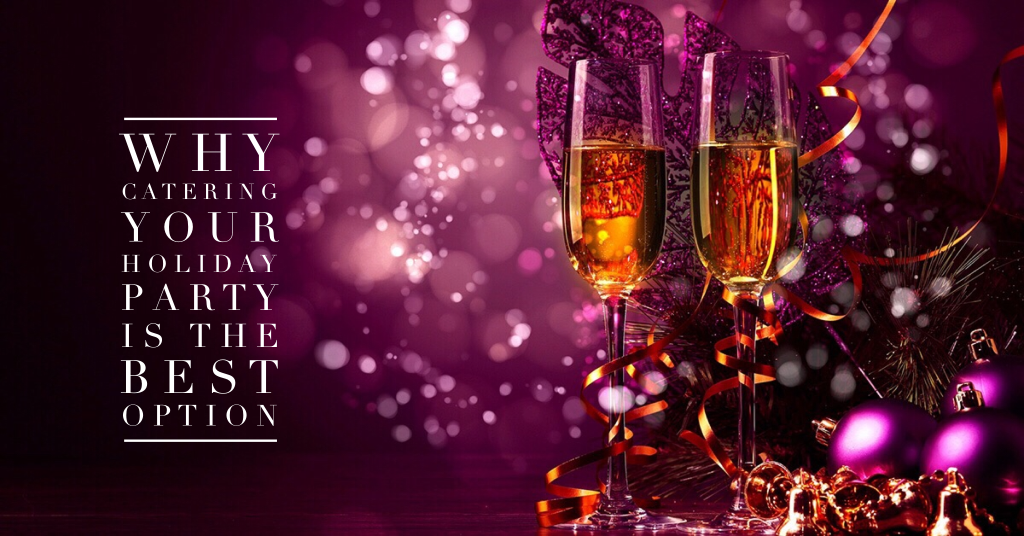 The holidays are a stressful time, especially for those who are planning to throw a holiday party. Providing food for all of your guests and ensuring that all courses are served in a timely fashion are difficult tasks, which is why so many people turn to catering services for their holiday parties. They are the best option available, so read on to learn more about why catering your holiday party is the right choice.
Expertise and Experience
Parties don't always go exactly the way that they are supposed to. But caterers are well experienced and have the track record necessary to handle any problems that come their way. When it comes to providing enjoyable meals and delivering the best possible foods to your holiday party, catering companies are second to none.
The food portion of your holiday party is what many of your guests will be looking forward to most, it is what they are going to remember after the party has come and gone. By enlisting an experienced catering company, any and all bumps in the road will be smoothed over expeditiously.
Everything Is Taken Care Of For You
If you are planning a holiday party, there is a good chance that you do not have the time or energy to handle every minor detail. Perhaps you have bigger fish to fry, so to speak. Catering your holiday party is the best choice, since it gives you a chance to focus on the other crucial details of your shindig.
Every aspect of the food preparation, cleanup and food service is handled by the caterers. The entertainment of your guests is what should come first and you have a choice between hiring a catering service that brings food to your location that has already been prepared or a choosing a service that prepares food on the spot.
Caterers are also on hand to answer questions that the guests may have about certain foodstuffs and they can also provide the necessary tables and chairs you need to make your event special.
Top Notch Menu Choices
Knowing which foods to choose for your specific guests is an important task, one that most holiday party hosts are ill equipped to handle on their own. Guests typically have their own preferences and needs. Having a catering company on hand who can handle these concerns is crucial to your party's success.
Caterers can provide food based on the number of guests you are serving and if any of your guests have allergies or unique food preparation needs, they are well equipped to handle those, as well.
When you are planning a holiday party, caterers are an invaluable resource. Their presence at your holiday get together is extremely beneficial to your guests' enjoyment and they will also reduce your level of stress, allowing you to relax and enjoy the party.