Slice Reviews and Testimonials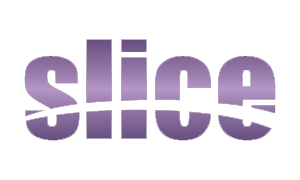 Gisella Baigorria
Muchas gracias Patty! Estamos todos muy agradecidos por todo, la atención de ustedes desde el día uno ha sido espectacular, me siento muy complacida de haberlos conocido y haber elegido Slice para una celebración tan especial para mi familia. Mi agradecimiento a ti, a Keith y todo tu personal. Gracias por su dedicación y paciencia en cada paso de este proceso que quedó coronado anoche con la fiesta más linda que mi hija ha tenido en su vida. Al final de todo Camille me abrazo y me dijo "mama, no tengo palabras para expresarte cuan feliz me han hecho papi y tu con esta fiesta". Eso lo paga todo, cada segundo de trabajo, esfuerzo, sacrificio y angustia. Millón de gracias querida Patty. Quedará este día grabado en nuestras memorias. Event Date: 11-9-2017
Jennifer H.
Wonderful experience for my daughter's Bat Mitzvah. Patty and Keith are great to work with and made the whole process easy. Fun atmosphere and delicious food. Would highly recommend for any event.Event date: 12/9/2017
Susan Schiller
PATTY, Thank you so much for making Jessie's bat mitzvah such a special night not only for her, but for family and friends too! We truly appreciate everything you and your staff did to go above and beyond! Whether a special menu request, helping with floor plans or making sure certain items were there for us (so we didn't have to worry about!) you were an absolute pleasure to work with! The food was great and the presentation was beautiful! Your staff was professional and the party ran smoothly! Working with you was fun and your energy was endless! We are so grateful to you and your staff for giving our daughter the party she had hoped for and will have memories for a lifetime! Thank you!! Event Date: 10-27-2017
S. Levy
Yes! She did it again! What a Party!!! Thank you Patty for such a great experience! On May 13, this year, we celebrated our daughter's Bat-Mitzvah at Slice. For us was our second party at the venue, first being on 2015. Our first experience was good enough that made us return but this time it was even better. She really provides great ideas and makes it easy to go through the stressing part of the planning, leaving only the fun and enjoyment. They offer Great teamwork, great personnel and serious commitment. The food is delicious and irreplaceable and also with great variety, truly for all the tastes. Highly Recommended! Congrats on a great Work to you and all your team members!
S. Levy
Weston, FL
Allana F.
I was planning my 40th birthday party for 2 years and I searched high and low for a perfect place for my GLOW 4.0...Slice was It! The lights, the decor, the amenities were all on point...this place had swag!!! From the first day I met with Patty, she was very accommodating, listened to all my ideas and gave suggestions. I did not worry about a thing the day of because Patty was there all night taking care of things making sure everything went according to my big plan. WE HAD A BLAST!! The staff was amazing and courteous. For all that I got, very much worth what I spent...people are still talking about how amazing my party was and I could not have done it with out an amazing venue! Thanks Slice...it was a night I will always remember! Allana Nottingham Faustin May 2016
Tanya
Hey Patty, I would like to say thank you for all your hard work and patience. I wasn't able to attend but everyone is still talking about it. It exceed everyone's expectations. You and your team did an impeccable job. We are looking forward to using your venue soon. I'll keep in touch. Thanks again Tanya. August 31st, 2016
Mary De Jesus
I'm so glad I picked Slice Weston for my husband's 50th Birthday celebration. Patty, the event coordinator, was amazing she made the entire experience easy, enjoyable and low stress.She was easy to work with and always available when I had questions. The food was amazing and the service was excellent, Beautiful venue and very accommodating to our requests!! Thank you Patty and the great staff at Slice Weston May 2016
Astrid Garcia
This is a fantastic venue for any event. We just had a James Bond themed 50th party for my husband. Patty (the owner) was fabulous as was her staff.They were all easy to work with and very flexible and open to new ideas. Everyone went out of their way to ensure that the event was great. The food and service was superb and everyone had an amazing time. I would highly recommend slice for any special event you may be planning.
Darryl and Terrence Fisher-Forrester
I can't say thank you enough! Patty and the entire staff at Slice Weston went over and beyond the call of duty for our reception. From the day my husband and I met with Patty, we knew we had chosen the right venue. We walked in to the bldg and immediately saw our vision and Patty helped our vision come to life! From beginning to end, Patty helped us as much as she could to ensure we would have a memorable event and we were not let down at all. The day of the event Patty and her staff made sure my husband and I didn't have any worries. We literally had nothing to complain about, nothing to worry about, nothing to go wrong. We want to send our most sincere gratitude to all of you and as soon as we plan our next event, we will be back. BTW, we are about an hour drive from the venue and had many venues in between, but none would have mounted up to the love, help, dedication and professionalism we received!! Thanks again!! Event Date: 10-28-17
Cathi L.
We found Slice via a Facebook posting. Without knowing anything about the venue, we called and spoke with the owner Patty Leon. She was unbelievably warm, engaging and inviting from the very first hello. She was more than happy to listen, provide recommendations and help us realize our vision in making our close friend's retirement party and unbelievable success! Her kindness and willingness to work with us was truly remarkable and appreciated beyond measure. Patty and her team are phenomenal to work with and make you feel as if you are family. I would highly encourage anyone considering an event to contact Patty. She will melt your heart like she did ours! Thank you again for all you did…truly you were a blessing to us and we look forward to sharing in more celebrations! Take care of yourself Cath
Phillip EdwardsUnited Healthcare of South Florida
Patty We had such a wonderful experience working with you and your team at SLICE. Your suggestions were spot on and the facility was FANTASTIC! You and your team treated us like family and that was the reason we selected to have our event at SLICE. Your enthusiasm and zest mixed perfectly and made us all feel comfortable in discussing our ideas for the event we wanted to bring to life. You played a major role in helping us make our event a success. I think the difference is the relationship you build with your clients, it truly makes things easy. I definitely will be a return customer to SLICE for my next event. Thanks so much. In good health, Phillip Edwards, Strategic Account Executive United Healthcare of South Florida Event July 16th, 2016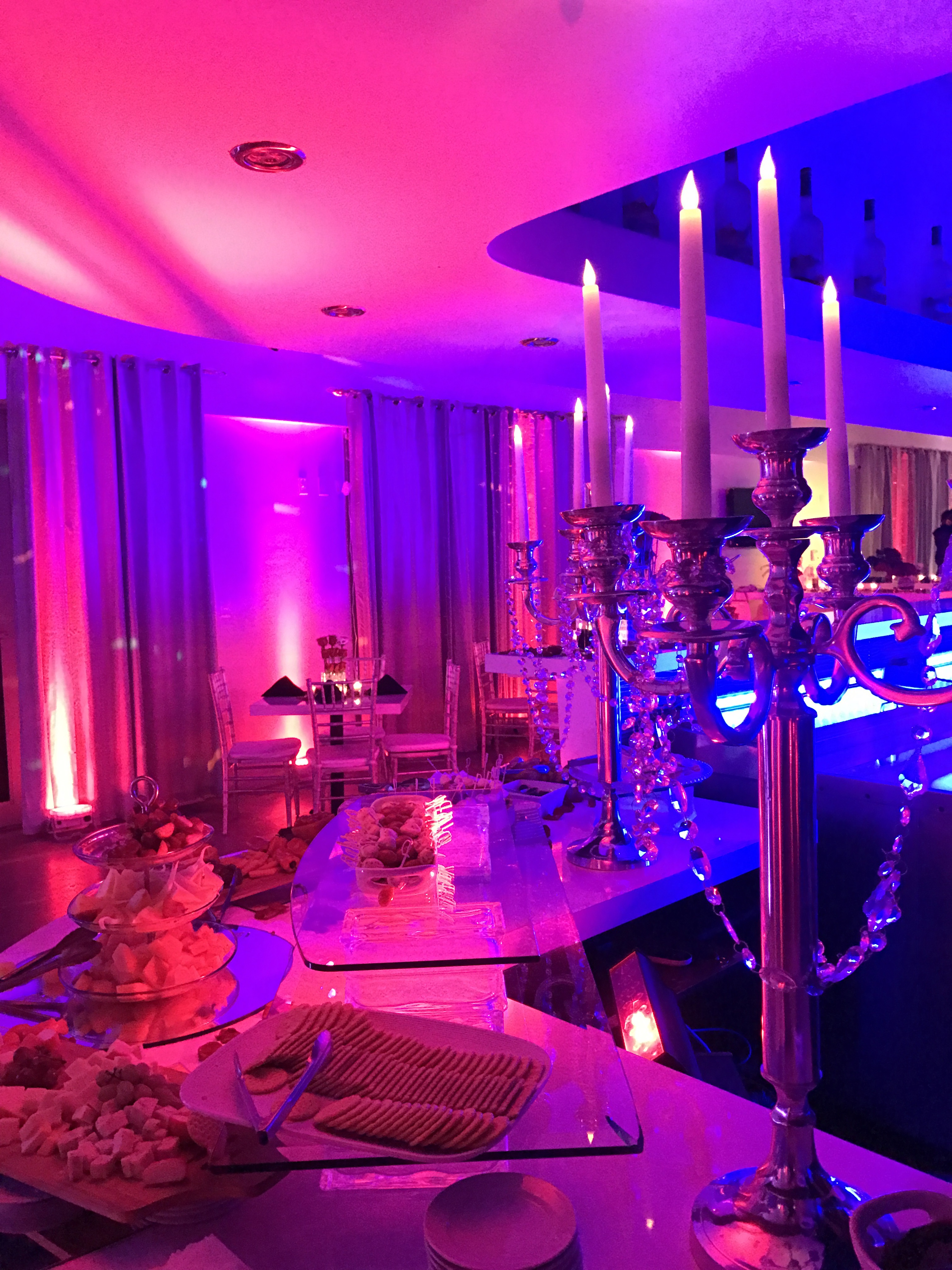 Maria T.
Hola Patricia Para agradecerte por todo especialmente porque mas que un contrato que se firma Esta la calidad humana y tu me transmitiste eso eres una gran persona te agradesco todas las atenciones y buena voluntad en todo muchisimas gracias Tu equipo de trabajo muy atento y amables me encanto y que esto no quede como un business transaction sino una linda amistad Una vez mas gracias por todo te deseo lo mejor con SLICE Tu eres una de esas personas con la que uno hace buen click Maria T. Event 6/10/16
Sandra Weir
Dear Patty, Thank you for an amazing 50 & Fabulous/Surprise Renewal of vows on October 30, 2017. Your staff displayed dedication and professionalism that is incomparable. The exceptional service together with the ambiance is still on the lips of the 100 guests who shared in the festivities with my husband and I. I was so impressed with Patty who worked tirelessly with me to ensure that every minute detail of my 50 & Fabulous birthday party was catered to. She accommodated my numerous visits to view and assess the venue, and also anticipated my requests and questions prior to the day. The flexibility and enthusiasm of the staff is beyond question by their discreet involvement in my surprise renewal of vows. The scintillating setting of the event allowed my 100 guests and close friends to mix and mingle while enjoying the ambiance and festivities. The exotic array of food was especially fitting for the occasion and was greatly enjoyed; thanks to the professionalism of the staff who catered to each guest. My guests have asked that I extend congratulations to Slice Weston for a memorable experience. Patty, I look forward to having more great celebrations at this venue. The entire experience at SLICE was an AWESOME one! Event Date: 10-30-17
Luisanna Rodriguez
Recién tuve la oportunidad de hacer los Quince años de mi hija en Slice, y tengo que decir que toda la experiencia fue Espectacular. Desde la fiesta, lo fácil que es el Venue para decorar, la excelente comida, el apoyo en cuanto a seguridad para que uno pueda estar tranquilo con la responsabilidad de tener a tantos niños a cargo,hasta toda la atención durante toda la fiesta. Considero que la principal diferencia vs otros lugares la hace la dueña a quien claramente lo que MAS le IMPORTA es que la fiesta quede buena! Así que ella y su staff son maravillosos, y en efecto son un gran apoyo para que todo salga super bien! Tanto todos los muchachos como los adultos la pasamos genial. Patty una vez muchas GRACIAS por todo!
Event May 6, 2017
Lorna P.
Oh what a night! We, the American High Class of '86 Reunion Committee owe a great deal of praise and deepest gratitude to Slice-Weston's owner Patty Leon, her husband and their staff for going above and beyond to make our event a memorable one, about which attendees are still talking. The food, service, and ambiance was amazing! Everyone in attendance raved about not only your beautiful venue, but also exceptional food and variety of choices for all tastes. We six will recommend you often! Thanks again for assisting us in putting on an epic event! With Love, Lorna P. Event 7/23/16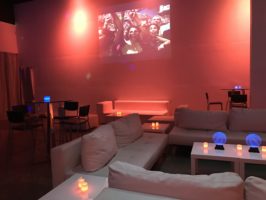 Fara Fiorella Vitale
Mi querida Patty: Desde la primera cita hasta el día del evento todo ha sido una hermosa experiencia. Contacte Slice por Internet y fue la mejor decisión. Mi hija disfruto y recordara sus 15 años toda la vida y eso para mi es mas que un sueño logrado. No sabes cuanto tengo que agradecer tu amable ayuda y cooperación con la fiesta de 15 años de mi nena. Fue algo pequeño y sencillo pero la excelencia de Slice se adapta perfecto a todo evento y a ello debemos resaltar la buena atención que brinda todo el personal. Yo quiero agradecerte y felicitarte por tanto y por todo. La Fiesta quedo espectacular, mis invitados quedaron encantados con el lugar el cual sinceramente se presta para cualquier evento, la comida fue de primera, las bebidas, el personal, etc ...... tu experiencia , simpatía y amabilidad facilitan todo y hacen todo sea mas agradable. Yo quiero recomendarlos, felicitarlos y tenerlos siempre presente para cualquier evento futuro..... Muchas gracias de todo corazón Fara Fiorella Vitale August 7th, 2016