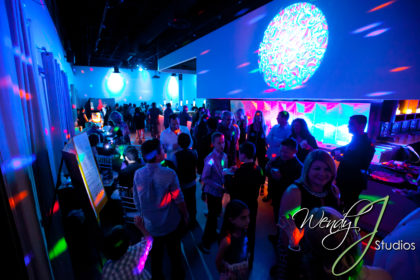 A party requires a lot of effort, planning, and the right venue to be successful. You want your guests to be comfortable and happy during the event. You also want the venue to fit in with the theme of your party and create the right vibe. Not all venues are suitable for this purpose. You can't really host a party with a large number of guests in a small house or a little patio and backyard. A large crowd in a small area will dampen your guests' enjoyment and compel them to leave early.
That's one of the reasons why we at Slice have become a popular destination with local customers for hosting all kinds of parties and events. We're located in Weston and have ample room for corporate and personal parties. Here are some reasons why we've become a go-to destination:
Here are some reasons why we've become a go-to destination:
Modern and chic
Our décor and design is very modern and chic, which appeals to a large number of clients in South Florida. The décor sets the right vibe and provides a good canvas for different party themes. For example, you can host a modern masquerade party or a vintage ballroom event at the same location, thanks to our flexible and elegant décor.
Experience
We have been a part of this industry for a long time and have handled several events over the years. We know how to communicate with customers, hosts, and other people involved, ensuring the party runs smoothly and everyone is satisfied with the event.
Catering
We offer excellent catering services and can provide a diverse and interesting fare to your guests. We also offer excellent bar services and can ensure your guests have an ample supply of drinks and cocktails. Our bartenders are experienced and understand how to mix drinks well. They can also take personal drink requests if needed.
What's included?
We have designed our venue to be the best possible location for a party in Weston and have included a number of conveniences in our party packages. Here's what you can get from our venue:
Open space that can accommodate 200 people and is for customizable
Large Dance Floor for people to enjoy the event thoroughly.
Club Dance Lighting to create the party vibe
Modern club furniture along with lounge leather couches and upgraded chivari chairs so people can rest their feet and relax
Video Systems for the best entertainment.
Self-service buffet areas
Multiple seating stations so people don't have to stand
Cocktail hour in the bar
DJ Stage for DJ performance and entertainment
Multiple table options if you want your guests to sit
Outside Entrance that's well-lit and easily visible.
If you want to know more or arrange for a party in 2017, don't hesitate to give us at Slice a call at 954 557 7086. We'll provide a free quote and answer any queries you might have.