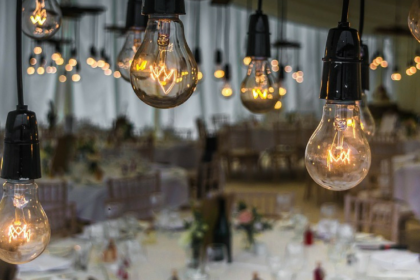 If you're one of the culturally diverse residents of Weston and looking to host a party, the choice of an event venue can be challenging.
This article highlights some qualities that can assist you in picking out an event venue in Weston. Before you kick off your search, there are a few things to consider; budget, the number of attendees, and the type of event. Careful consideration of these three things will go a long way in your search for an event venue in Weston.
Cost: Organizing an event is always going to be a drain on your pocket so having a budget and working with it will help in reducing that drain. It is always advisable to keep the cost of the venue down to allow for more room in the budget for food, beverages, and entertainment.
Location: Location convenience means different things to different events. For events with attendees within a particular geographic range, a party venue within a reasonable distance from their homes and workplace is best. If most of the attendees will be journeying from out of town, a venue near hotels or airport will be desirable. Weston party venues are usually located in Weston and are easily accessible from home.
Ambiance: The ambiance in an event venue is always going to leave an impression on your guest. The existing décor, style and architecture should be considered when selecting a venue. Different events will determine the venues. Venue accommodations for a gala would be different from that of an expo or a birthday party. If the ambiance matches the preferred feeling of the event the less decorating, you would need which your pockets would be grateful for.
Services and Amenities: It's also important to consider the services and amenities the venue offers. If the venue has a kitchen, chances are it can provide catering to your event. The charges to pay would be considerably less than paying for the venue and catering separately. If the venue has tables, chairs, and linens, you can save lots of money by using what they already have, assuming it matches your theme. 
Parking: A venue with a parking lot or even valet parking makes it easier for your attendees and your budget. On the other hand, lack of parking space means you would have to reserve or rent out nearby parking for your guests and include the cost in ticket prices or have the attendees pay whenever they park.
Accessibility: A good event venue should be accessible for everyone including those with special needs and the elderly. If your event is targeted at parents with children or babies, make sure your venue has diaper changing stations. Check for a Weston party venue with this feature.
For more information please contact us today.