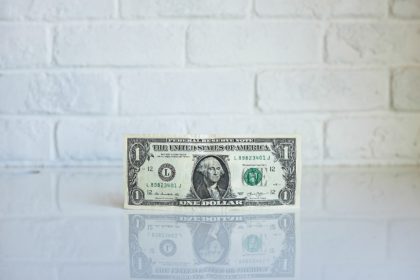 Some people have a natural talent for throwing fabulous parties and they manage to get everything right ranging from the décor, the playlist and food, seating arrangements and all. The lavishness of any party is directly related to the amount of money spent on it. But what happens if you are working on a more modest budget? Here are some tips from the experts at Slice that will help you plan a great party without breaking the bank.
Look for an inexpensive venue
This is probably one of the first things you should be doing. If you conduct some research, you will find venues that aren't overly expensive. Not only will you end up spending less on the actual venue, but the decorations and food will also cost far less here, which proves to be beneficial when you are working on a tight budget.
Opt for simple invitations
Unless you are throwing a very formal party, you can make do without paper invitations. Instead, you can simply opt for email invitations via free sites online. Not only will you save money but your guests also have the option to instantly RSVP. If all the people you are planning to invite are on Facebook, you have the option to create a special event page where you can receive various playlist requests and allocate food assignments. This is one of the quickest ways to tally guests and it gives you a good idea of how much food you need to purchase, well in advance.
Look for inexpensive decorations
While it can be quite tempting to spend larger amounts of money on fancy décor, some of the things that are lying around your house can prove to be great party decorations and will cost you absolutely nothing. Check whether the venue you are planning the party at allows you to bring your own decorations; if they do, you can easily consider things like pine cones, dollar store votive candles and more.
Opt for cheaper dishes
Food is another major expense at a party; and while you wouldn't really want to serve cheap food, you should look for more cost-effective dishes the caterer at the venue can provide. Skip the exotic dishes and opt for finger foods and appetizer-sized edibles including meat skewers, soup shooters, grilled chicken and a variety of dips to keep your guests satisfied without compromising on taste.
Choose the right kind of alcohol
Liquor can be quite expensive, especially if you serve a large variety of it. Instead of having an open bar, consider serving just a couple of signature drinks at your party.
Alcohol can be one of the worst budget-busters when it comes to throwing a party, especially if you need to buy full bottles of a variety of alcohol. Also supply non-alcoholic drinks, such as punch and sparkling water for your thirsty guests as well as the designated drivers.
If you want to know more or arrange for a party on a budget, don't hesitate to give us at Slice a call at 954 557 7086. We'll provide a free quote and answer any queries you might have.