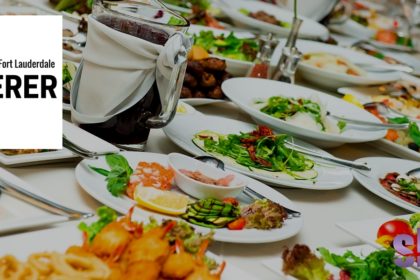 At SliceWeston.com, we know how important it is to choose the right Fort Lauderdale caterer for your upcoming event. If you are struggling to choose the right caterer for your party or special event, there are a number of helpful insider tips that you can follow. Keep reading to learn more about this crucial criteria, so that you can make the most informed choice possible.
Level Of Responsiveness
Is the caterer receptive to your wish list or do they seem disinterested? The caterer's level of interest during your initial consultation goes a long way towards helping you to make the right decision. In a perfect world, a Ft. Lauderdale caterer would have the same amount of enthusiasm as you do, while also remaining open to new ideas and critiques. This could seem like an unimportant factor, as compared to cost and tastiness, but the best caterers are truly concerned with meeting their customer's needs.
Menu Flexibility
Most of us typically have a vision for how we want our spread to look at a catered event and it is the job of a Fort Lauderdale caterer to bring this vision to life. While catering a party or event should be a collaborative process, the caterer you hire needs to have a certain level of menu flexibility. Caterers who do not allow you to make substitutions and customize your orders should not be hired under any circumstances.
Providing Tastings
The taste of the food is likely to be the most pivotal factor of your personal selection process. A caterer should be ready, willing and able to offer a tasting before you retain their services. How else will you know how good the food is? Any caterer that you expects you to take their word for it should not be hired. While people are often reticent to ask for a tasting, this is standard procedure before signing on the dotted line.
Complete Explanation of Your Contract
When you are considering a caterer, their contract must clearly spell out the goods and services that they are willing to provide, so that there is no confusion later on. The food, the beverages, their services and which days these services will be provided must all be universally agreed upon. Having a clear and concise contract helps to protect you from non performance.
Plentiful References
Word of mouth is always important when hiring a Fort Lauderdale catering service. As such, it behooves potential clients to seek out as many references as possible. Not having any viable references that can be contacted serves as a major red flag. Check sites like Yelp and Angie's List for reviews. These reviews should not be accepted as the gospel truth, so do your best to track down some past clients and ask for their honest opinions.
If you're currently looking for a caterer CONTACT US today to get a quote.