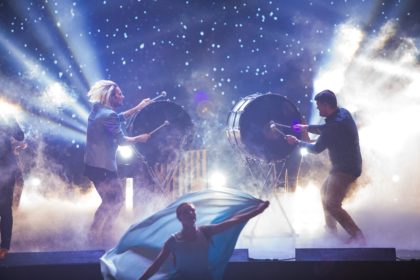 A lot of planning and strategizing goes into a party, regardless of how big or small it is. While things like seating arrangements, food, decorations, lighting, and music are all very important aspects of organizing any party, you also need to make sure that your guests are kept entertained. That will ensure they leave at the end of the party with fond memories of the day.
Some ideas
Based on the type of party, the location, age of the guests as well as your personal preferences and budget, there are a number of different entertainment options to choose from, for your party. Here are some of the popular ones you may want to consider:
Ice cream bar/ ice cream cart
Ice cream bar rentals serve as a unique addition to your party. There are bars/carts of different sizes to choose from so you can choose based on the duration of the party and the number of guests etc. These carts or bars are mobile installations and can be set up at any indoor or outdoor venue and stocked with ice creams of your choice; the company you hire them from will deliver and pick them up from the venue. The staff that serves the ice creams would also be able to whip up sundaes on request if that's what you have requested for in the package.
Photo booth
Today, everyone is just crazy about selfies and no matter what the occasion, or even without any occasion; almost everyone loves to click pictures either of themselves or with groups of friends or family etc. You can easily use this trend to your advantage when you are organizing a party and install a photo booth at the venue. If it's a bigger party at a spread-out venue, you have the option to add more than one photo booth as well. These booths give vivid prints and most of these installations also have options to send soft copies of the pictures taken, to an email address of your choice. This makes it easier and quicker to upload pictures on social media and share them with friends.
Magic show
Magic is something that appeals to kids and adults alike, thanks to the slew of street magicians that have surfaced in recent years. Based on your audience you can have a magic show for your child's birthday party or even for an event with adult guests. Conjuring tricks, card tricks and illusions are a great way to keep your guests entertained for the evening.
Caricaturist
You can also hire a skilled caricaturist for a birthday party or any other event. These skilled artists can provide the perfect entertainment and amuse your guests with their sketches, which become a great memento of the occasion as well.
If you want to know more about entertainment ideas for your party or want to arrange one at our venue, don't hesitate to give us at Slice a call at 954 557 7086. We'll provide a free quote and answer any queries you might have.