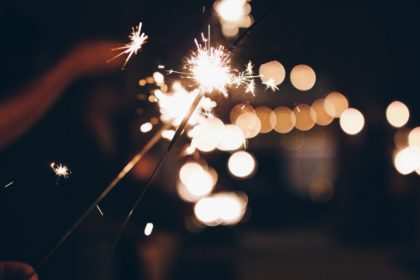 Kids with winter birthdays don't always have the same party options as their summer birthday friends have, and outdoor fun and activities may not always be possible. But winter has its own beauty and allure and there are a number of different winter party themes that can be used to add the interest quotient at your kid's birthday party or even at a bar mitzvah. The coldest season can easily provide a lot of inspiration to organize the coolest party ever.
Winter wonderland theme for parties
Here are some fun decorating ideas that are perfect for a winter-themed birthday or bar mitzvah bash:
Make decorating for your kid's winter birthday party, a family activity; give everyone some strong construction paper and get them make snowflake cutouts from it. The final products can either be taped to walls or hung from the ceiling to create a quaint winter theme.
Wrap white light strings in tulle fabric and then drape them all along the edges of your ceiling. You can also hang icicle lights along the periphery of the room and position them in such a way that they lend a cool light to the entire room.
Tie up bunches of white, non-helium balloons together and position them at specific spots around the floor of your party space to look like heaps of snow.
Cover all the tables with silver/white table covers and set out polar bears ice skates, or stuffed penguins as table decorations.
Cut out star shaped cardboard pieces and wrap them in aluminum foil. Tape these to the ceiling or even hang up using a fishing line.
Hang white, silver or blue streamers open doorways. Alternatively, use tinsel or white garlands around the place.
Line walkways using tin can luminaries for an interesting touch.
Set up artificial trees or even mini potted spruce trees and spray canned snow all over them. You can decorate your windows and French doors with canned snow as well.
Balloons are an all-time party favorite, and you can easily incorporate them into your winter-themed party by installing snow-dusted balloon trees. These trees can be complemented with a conventional balloon arch to welcome guests to the bar mitzvah.
Us GOBO lighting to project the images of snowy landscapes, mountains, and trees onto the wall. This is a unique way to add a white ambiance and incorporate a winter theme into your party!
The other way to create a great winter theme is to add various winter-themed centerpieces such as skis, logs, pine branches and more.
For the adult tables at a bar mitzvah, you can arrange what branches atop black tables with other white accents; this creates a very elegant statement.
If you want to know more about arranging for a winter-themed party or bar mitzvah, don't hesitate to give us at Slice a call at 954 557 7086. Our experts will provide ideas and suggestions and we can also recommend party planners and decorators that can help you with the services you need. We'll provide a free quote and answer any queries you might have.