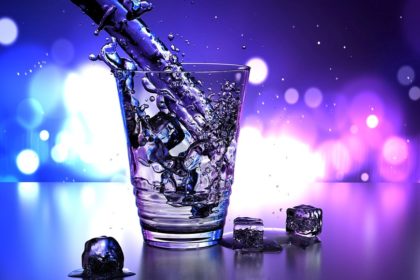 Drink Responsibly. 21 and Over.
No party is complete without a good selection of drinks. Guests always expect there to be a reasonably good selection of alcoholic and non-alcoholic drinks available to them, especially when the weather is cooler and the party is located in an outdoor venue. If you plan to host an event in the upcoming fall season, you should consider providing drinks that fit the fall theme. Here are some drink options for you to consider:
Mulled Cider
You need 1.25 oz of good quality Bourbon, hot apple cider, some allspice, a cinnamon stick, and a lemon slice for garnish. Mix the Bourbon in a jug and add some cider, allspice, and cinnamon in it, and then serve it with lemon.
Whiskey Sour
This is a very popular drink for the colder months, 1.5 oz Bourbon, about a 1 tsp lemon juice, 1/2 tsp sugar to counteract the tartness, orange slice, and a cherry. Add the Bourbon, lemon juice, and sugar into a cocktail shaker and mix them well. You can then pour the mixture into a tumbler with ice and add the orange slice for garnish.
Thyme Bourbon
You will need around 2 oz bourbon, about 1/2 oz maple syrup, 1/2 oz freshly squeezed lemon juice, and Thyme. Crush the thyme and mix it in with the bourbon and other ingredients, and then serve it on the rocks.
Harvest
You'll need 1.5 oz cognac, 1/2 oz cinnamon syrup, and a large spoon of apple syrup. Shake the ingredients together in a cocktail shaker and pour it into a cocktail glass. It's good to serve this cold.
Caramel apple mule
Mix in 1.5 oz Absolut vodka, with 0.5 oz caramel syrup, and some apple cider and ice. Shake well before you serve it in a tumbler with an apple fan for garnish if needed.
Arabia Tonic
You will need 1 oz of Gin, around 2 oz tonic water, and a date for garnishing and added sweetness. Mix the tonic and gin together in a jug and stir carefully before you pour the mixture into the glass. Add a date into the glass for enhancing the flavor.
Apply Hinny
You will need 1.5 oz straight vodka, some fresh green apple juice, 0.5 oz lime juice ginger beer, and some nutmeg dusting to place on top of the drink. Combine all of these ingredients and pour them into a tall glass with some slices of green apple if needed.
Cranberry and orange margarita
You need 1.5 oz of tequila of your preference, 0.5 oz of good Orange Liqueur, some cranberry puree, and an orange peel for garnish. Mix the ingredients together gently in a shaker and then pour it in a tumbler with ice. Add an orange slice as garnish if needed.
If you want to know more or arrange for a party in 2017, don't hesitate to give us at Slice a call at 954 557 7086. We'll provide a free quote and answer any queries you might have.
Drink Responsibly.