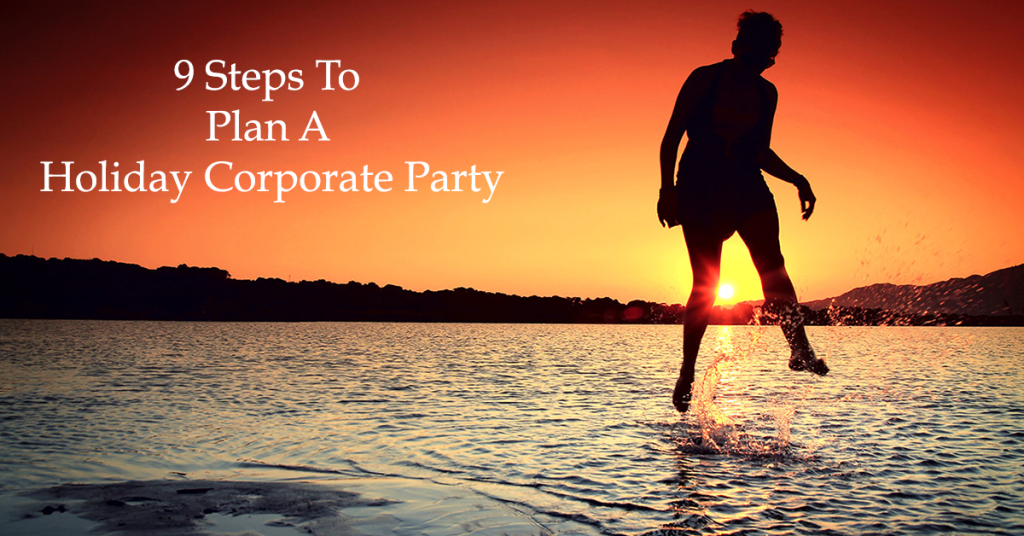 The holiday season is once upon us. This is the most joyous and giving time of the year. Especially if you've been deemed the Corporate Party Planner or HR Specialist organizing the Holiday Event. Here are 9 steps that will make your boss proud and co-workers anxious for the next event.
Step 1: Grab an App! That's right. Apps are meant to be used and there are gazillions of them out there. Event Planner (free for Droid) and Pro Party Planner ($4.99 on iPhone). Although these are meant for personal parties they can assist you at a moment's notice when your away from the office.
Step 2: Send out an Evite invitation instead of posting in a company newsletter. These are the holidays. Show your creative side. What is most impressive is how simple it is to use this program.
Step 3: Delegate responsibilities: People like to be involved and help out. Pick a few good men and women to help with the planning and tasks. Not only does this make for a more memorable experience, this boosts morale and gives you a chance to show appreciation for their work.
Step 4: If the party is big hire an Event Planner. LinkedIn is a great resource for finding local and professional corporate party planners. Many people work with a budget and so do they. Let them know up front what that number is so they can get an idea of what type of party to plan.
Step 5: Know the company's policy on Alcohol Use. This is invaluable knowledge. Remember that AAA offer's FREE Tow to Go programs for the guy at the office that got a little too hammered. Please keep in mind that this is a good bit of information for everyone and should be added to the invitation. If you will be serving alcohol, it is good to do tickets and have a drink minimum.
Step 6: If you're hosting a pot-luck type of dinner ask everyone to bring recyclable bowls and pans that can be tossed or recycled at the end of the night. This saves you from having to make sure that all the dishes are returned back to the guests or be lost in the Tupperware abyss.
Step 7: Keep budget down by looking for deals. Do you have a creative team? Have them come up with low-budget decorations, entertainment and of course food. Even burger joints can be welcomed during the festivities if it's done right.
Step 8: If your company gives away large gifts during the season, then ask the stores to deliver. Most will, and if your ordering more than one item from the same store ask if there are any breaks on delivery.
Step 9: Make lists and remember to cross off what's been done. If multiple people are involved in the planning process then, by all means, keep the lines of communication open.
These simple steps can make you enjoy your task of planning the event more enjoyable. It can also make the party sparkle with memories of a great time.