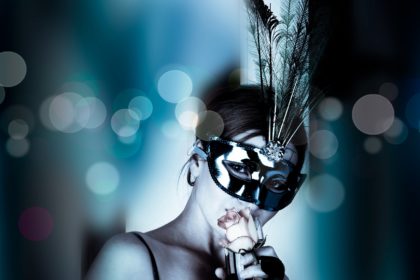 You organize office parties because you want your employees, colleagues, and business associates to unwind and enjoy themselves. Unfortunately, without a good theme, parties can quickly become boring and generic. The best way to avoid this is to choose a theme that'll appeal to your guests and keep them engaged throughout the event. Here are some themes and ideas that can help you organize the best possible party:
Masquerade Ball
There's something very intriguing and interesting about masquerade balls, which is why even people tired of parties and events like to attend them. The classic theme coupled with old-school romance feel makes these parties a great success. You can also ask your guests to come dressed in clothes that fit the particular theme.
For example, you can host a modern black and white masquerade ball and ask your guests to dress in monochrome clothes and masks. This will make your party stand out even more in memory. You can include appetizers, hors d'oeuvres, and light finger foods along with sophisticated wine and champagne for drinks. 
Chocolate factory
Who doesn't like chocolate? Even adults love to savor the different chocolate flavors and enjoy different varieties of candy. The chocolate theme appeals to the inner child in all of us and helps your employees and associates let go of their work mindset to just relax. Chocolate and candy are also very versatile so you can include different flavors, textures, to ensure all of your clients have something they like. The chocolate factory theme is very playful and can create a fun vibe at the venue. Just made sure you have the right décor to go along with the chocolate theme.
Photo booths
Photo booths are a great way to promote social interaction and add a little fun to the party atmosphere. The booths also provide great memories for your employees and business associates to take interesting and funny pictures with their friends and colleagues. Photo booth parties are easy to organize and do wonders to help improve teamwork between different members of the team.
The Vegas theme
The Vegas theme can be thrilling and fun, especially if you plan the party well and ensure it seems like an authentic Vegas casino feel. You can hire professional deals and setup poker and game tables at the venue. You don't even need to include money in the games and just gamble with chips without value. This ensures there's no risk while playing these games and your guests can simply have fun.
The Great Gatsby theme
The Great Gatsby theme is ideal for people that what to enjoy a classic theme and love dressing up in vintage looking clothes. These parties are fancy and often include great drinks, appetizers, and a number of interesting food items.
If you want to know more or arrange for a company holiday party in 2017, don't hesitate to give us at Slice a call at 954 557 7086. We'll provide a free quote and answer any queries you might have.