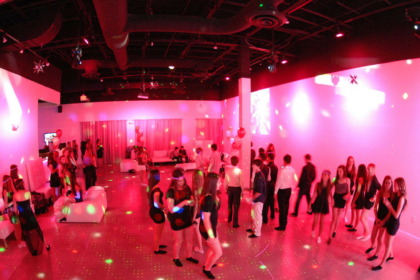 Planning an event takes a lot of effort, time and hard work in order to make it a fun occasion for everyone involved. But more often than not a lot of event planners get it wrong because they ignore the important things that will make the event more fun and end up hosting a terribly planned event. This is a presentation of the benefits of planning your events at a professional event venue such as Slice Weston.
The benefits that will be unfolded as the article progresses will help you understand why allowing a professional organization plan your events. It is meant to make planning your event a lot easier and ten times better than how it could have been if you didn't use a professional.
Unique Club Style
The unique club style theme that professional venues provide can give any event a different look. The open floor pattern makes room for more guests and dancing for ceremonies like weddings, anniversaries, corporate events and reunions. Venues like that give your guests enough room to dance and have fun.
State of The Art Lighting System
Lighting adds a different touch to events because with this you can project the event better and add different features. There are different kinds of lighting offered at top events centers that will connect with any kind of ceremony you are planning and add more color as well as style to it.
Experienced Event Planning Team
There is a highly experienced in-house team to help with your event planning because it takes a lot of work and brain work to plan an event and you need the best hands to ensure that everything comes out great at the end of the day. The team at Slice will be with you every step of the way to ensure that no loophole is left open so you can have a hitch-free event.
Catering
If you have issues with getting the right catering team, you are in luck because the in-house catering team has the expertise to cater for your cocktail party, dinner, buffet and any other kind of event that you have in mind. The team has the experience and skills to meet and even exceed your expectations with the perfect menu that will suit your every need.
For more information contact us now.